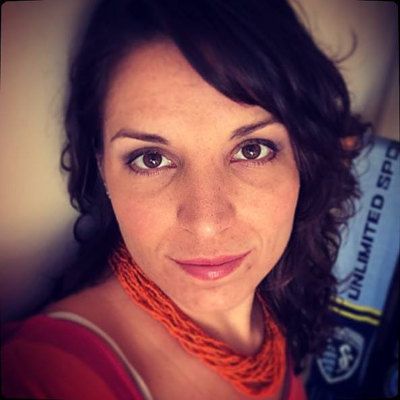 Samantha Jean
is a freelancing illustrator with a love for fantasy, mythology and the human form. She produces her own prints and handmade magnets.
Follow Samantha Jean at:
Etsy
DeviantArt
Facebook
Pinterest
Twitter
Website
What sparked your love for fantasy?
I don't recall a time when I didn't love fantasy and fairy tales, but I'm going to go out on a limb and blame Disney films. I grew up watching Cinderella and Sleeping Beauty as a little girl, and then Beauty and the Beast, Aladdin, etc as they came to theaters and VHS (and then again in DVD). The stories always fascinated me, and I would also check out tons of books from the fantasy and fairy tale section in libraries, because I wanted to learn about all the variations out there.
If you were a fantasy creature, what would you be and why?
A gargoyle. I love their mythology, the cartoon series, and how strong they are by night, but vulnerable by day. They protect those they love, and are a very good example of "you can't judge a book by its cover" or "real beauty is found within" mottos. Also, they have wings and fly. Gotta love that.
When did you decide to pursue art as a career?
Age 10, after acquiring the book "Aladdin: The Making of an Animated Movie". I discovered these awesome people called animators - people who got paid to draw and make movies! Fantastic! I wrote to Mark Henn, a supervising animator for Disney, for advice on how to do what he did. He wrote back, and I still have his hand written letter. Obviously I did not become an animator for Disney like my original plan, but I'm still an artist. A freelancing artist who gets to be my own boss. And that's pretty fantastic too.