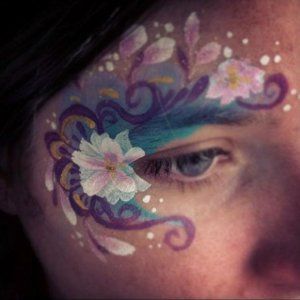 IMPossible Dolls
are dolls for the magically inclined. Waldorf-inspired primitive folk art dolls and quality polymer figurines of faery lasses, mermaids, and more beautiful beasties are handmade by Jesse Alora, or 'The Faery Lady'.
Follow IMPossible Dolls at:
Etsy
Facebook
Pinterest
Twitter
What inspires you to make your creations?
Just being around certain colors or seeing certain animals. Most of my creations are born from the thought, "I wonder how I could do that ..." The peg leg dolls, for example, came into being after a young boy at my local coffee shop asked me if I could make him a pirate. He then began to hop up and down on one leg and cover one of his eyes with his hand as he told me it should have an eye patch and a pegged leg. I started making the mermaids late one night after watching my two beta fish swimming around their bowls.
What sparked your love for fantasy?
Quite simply, fantasy is in my blood. When I was a baby, I went to the Southern California Renaissance Faire strapped to my Mum's chest and I watched movies like Willow, Legend, The Dark Crystal, Hook, and Labyrinth until the tapes snapped. I can't (and don't want to) see any other way of being!
What do you do when not crafting?
When I'm not crafting dolls, I am face painting. My honest to goodness day-time job is as a full-time face painter. I work for a company at the moment, but I am slowly transitioning towards running my own company. When I'm not doing that, I'm practicing my sketching or taking a drive to nowhere in particular in my car (Smaug), or I'm checking out my favorite vintage/thrift shops, or quite possibly ... I'm sleeping. My face painting has me driving no less than 200 miles a weekend.