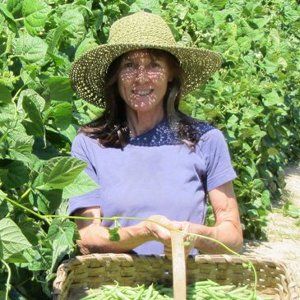 On The Wind Art
offers original paintings and giclee prints of Heidi Eisenmann-Jones' watercolor fairies and original mixed media collages in many styles, sizes and colors.
Follow On The Wind Art at:
Etsy
Blog
Facebook
Twitter
Tales of Minglemist
How did you learn to draw?
I drew and drew as a child, then had a few art courses in college, but by far, I have learned from studying the work of other artists, like Brian Froud, Linda Ravenscroft, John Arthur to name a few.
What inspires you to make your creations?
I have no idea. It's a great mystery in my life. But I do know this: There are many invisible beings in nature longing to communicate with us, and my mission is to help others connect with them. Working with color, textures and shapes is a joy to me.
How did you come up with your shop name?
On The Wind is actually the name of our farm in the Ozarks, and it fits my art so well I have kept it for my art business as well. I was pondering what to call our farm one day, and said to myself: the name is somewhere on the wind ... Eureka!