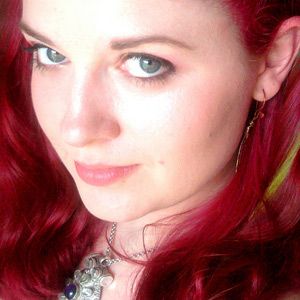 Christina of
Sihaya Designs
creates handmade artisan jewelry, from iridescent fairy wing earrings to shiny steampunk necklaces. She also offers custom pieces and earring club subscriptions.
Follow Sihaya Designs at:
Etsy
Blog
Facebook
Twitter
How did you come up with your shop name?
'Sihaya' is a name I have used since I was a teenager. It is from Frank Herbert's 'Dune,' and means "desert springtime." As it is also my dance stage name, it seemed natural to use for my jewelry as well.
What do you do when not crafting?
I am an ATS bellydancer, and I perform with two troupes on the East coast: Verve Tribal and Transcendence Tribal. We have performed at the
Spoutwood Farm Fairie Festival
for the last few years (under the pseudonym of The Fairy Ring Dance Collective) and look forward to dancing there again. Kubiando!
What's the best question anyone has ever asked you?
From a wide-eyed four year old: 'Are you REALLY a fairy?" And of course, the answer was "yes!"